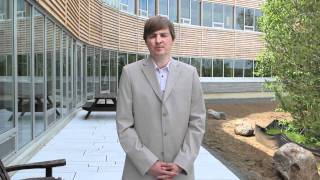 Project authors of Living with Lakes Centre in Sudbury, Canada on the Holcim Awards
Project authors John Gunn, Scientist, Laurentian University and Jeff Laberge, Architect, J L Richards & Associates, explain how the international recognition of the Holcim Awards generated momentum and broader support for completing the Living with Lakes project.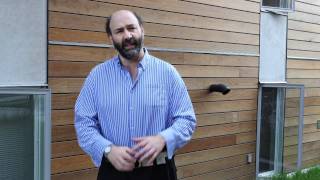 Daniel Pearl, project author of Greening the Benny Farm, Montréal, Canada on the Holcim Awards
Project author Danny Pearl, Architect, L'OEUF & Pearl Poddubuit et Associés, Architectes, Montreal comments on how the Foundation follows the construction of prize winners to further understand design, construction and monitoring of the social housing Benny Farm project.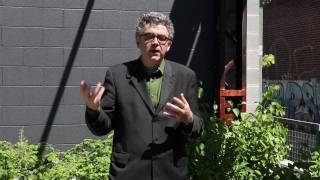 Project authors of Evergreen Brick Works in Toronto, Canada on the Holcim Awards
Project authors Joe Lobko, Principal architect, du Toit Allsopp Hillier & du Toit Architects, Toronto; and David Stonehouse, Urban planner, Evergreen, Toronto, explain how receiving the Awards Acknowledgement prize was significant in placing the project on the map and boosting fund-raising efforts to then implement the project.