Search result: 595 Videos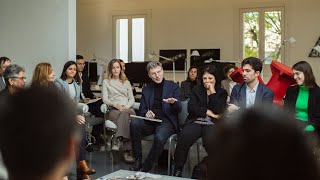 Re-materializing Housing Workshop
The Norman Foster Foundation Re-Materializing Housing Workshop took place from 15-19 November 2021 with the support of the Holcim Foundation. The construction sector uses an extensive amount of material resources and is responsible for the use of material compounds that are harmful to both humans and the environment. It is not enough to talk about more efficient steps to take within the existing systems but time for a real paradigm shift'.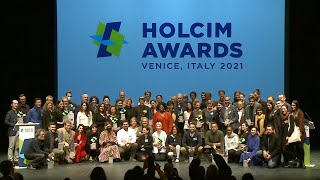 Global and Regional Holcim Awards 2021 Announcement
Watch the announcement of all 33 Main Category winners of Global and regional Holcim Awards. The winners of the global Holcim Awards for Sustainable Construction showcase the cutting edge of approaches to sustainable design, green architecture, and materials innovation.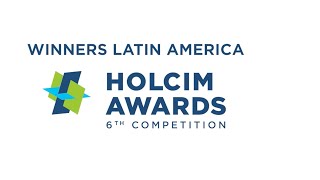 Ganadores del premio Holcim Awards - América Latina
Se han anunciado los ganadores de los premios de la categoría principal de los Holcim Awards para América Latina. Los proyectos ganadores de Argentina, Brasil, Colombia, Ecuador y México se centran en el agua como elemento central. Más información en: https://www.holcimfoundation.org/awards/6th-cycle/latin-america/Winners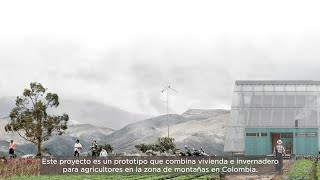 Vernacular Greenhouse in Colombia – Project Overview ESP
Holcim Awards de Bronce en Latinoamérica - Vivienda con eficiencia energética para agricultores que viven en las montañas. Ganadores: Carlos Betancourt, Aldo Hurtado y equipo, Espacio Colectivo Arquitectos, Cali, Colombia; Sebastián Contreras y equipo, Estación Espacial Arquitectos SAS, Barichara, Colombia