Videos
All Videos
Videos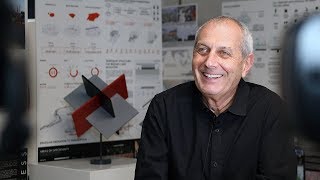 "Ingenious detail to achieve large-scale effect" – Marc Angélil
Global LafargeHolcim Awards jury member, Marc Angélil, considers the micro-level detail of the LafargeHolcim Awards Ideas prize winner from the USA to be ingenious and embodies the new Ideas prize category. By developing a new system for cooling a "big box" logistics structure, the project has the potential for huge energy savings from cooling loads that is applicable on a widely-used building type form.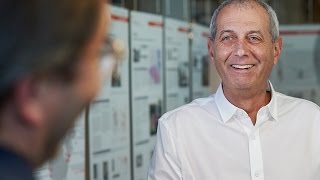 "Opening up water infrastructure to become part of lived fabric of the city" – Marc Angélil
Member of the Global Holcim Awards jury 2015 Marc Angélil admires the Gold-winning "Articulated Site: Water reservoirs as public park" in Colombia for bridging different disciplines including engineering, landscape design, urban design, material science, water supply and architecture. As a rare example of a "socio-technical" project, it transforms a closed water storage facility into an open civic space that is part of the social fabric of the city.