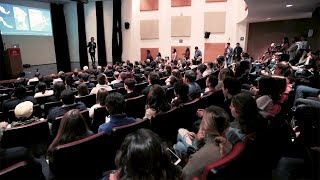 LafargeHolcim Awards Lab 2018 Mexico City
What's next in sustainable construction? More than 50 young architects and engineers from 25 countries were inspired by lectures, presented their projects and exchanged experiences at the LafargeHolcim Next Generations Awards Lab in Mexico City. Three teams returned home with a two-year Research in Practice Grant.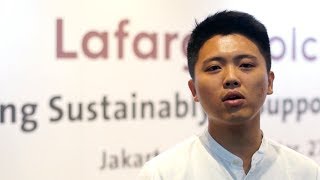 "Learning Amplified through Exchange with Like-Minded People"
Language: Bahasa Indonesia with English subtitles
Andi Subagio recently attended the Holcim Awards Lab in Mexico City where some 50 Next Generation prizewinners from around the world met at IBERO to encourage progress towards sustainability in building and construction. He was enthusiastic about the benefits of the Awards Lab: "We had the opportunity to network with other young professionals from around the world and share concepts for improving sustainability of the built environment. On top of that I had the chance to meet some of my idols from architecture and the learning was amplified through exchange with so many like-minded people," said Subagio.