Merging sustainability with affordability
Community-oriented housing to empower the end user
"A leap in development is required" in Fifth LafargeHolcim Awards – Sustainable Construction 2017/2018

Platform for Life is a (re)generative housing system that can accommodate the evolving needs of individuals, families and communities, and is sufficiently flexible to empower people and communities to invent their future.
In March 2019, British Colombia became Canada's first province to approve mass timber buildings up to 12 floors. This evolution paved the way for construction to start using building technology advanced by a Global LafargeHolcim Awards 2018 finalist project by a team led by Cindy Wilson and Oliver Lang of LWPAC + Intelligent City. They received a certificate from the LafargeHolcim Foundation in recognition of their work.
Last updated: August 21, 2019 Esquimalt, BC, Canada
The modular panel system that can adapt to create a variety of unit layouts and architectural forms was further developed since the Vancouver-based team received the Silver Award for North America in 2017 and automatically qualified to for the global phase of the LafargeHolcim Awards competition. The latest project of the team, 3.0 MONAD Corvette Landing, extends the mass timber construction technique from 6 to 12 floors – and will achieve net zero energy through a high insulation value and geothermal heating and cooling.
"The goal is sustainable, attainable, livable, community-oriented housing that empowers the end user," says Oliver Lang, the project's architect.
Corvette Landing on the outskirts of the provincial capital, Victoria, will be precision-manufactured off-site using laser-cut components. Fabrication will take place in a climate-controlled environment to ensure no delays or damage from inclement weather. Assembled on site with triple-glazed windows, thick acoustic insulation and a superior building envelope, the housing units will out-perform conventional concrete or wood framed buildings. Each of the 83 units will feature polished concrete floors with a palate of whites, greys and wood accents.
Efficient building process – minimized operational costs
The Passive House design offers two-sided exposure, abundant daylight and natural cross-ventilation for all homes with triple-glazed windows to minimize sound and heat transfer. The improved durability, quality, performance and efficiency of the design ensures that running costs are minimized for the building and individual owners. Completion of construction is expected in 2020. The project was also one of eleven recipients of the Net-Zero Energy-Ready Challenge announced in March 2019, selected by the British Columbia provincial government in recognition of its energy efficient design and construction.
A Global LafargeHolcim Awards finalist certificate was handed over to project authors Cindy Wilson and Oliver Lang by Edward Schwarz, General Manager of the LafargeHolcim Foundation (image, left). The project was praised by the jury for its comprehensive, construction-based approach that focusses on streamlining the building process to merge sustainability with affordability.
LafargeHolcim Awards open for entries

Project author Oliver Lang explained that the LafargeHolcim Awards competition provides an opportunity for architects and engineers to showcase their ideas on how to create a more sustainable built environment. He endorsed participating in the Awards competition to "provide answers to living more sustainably".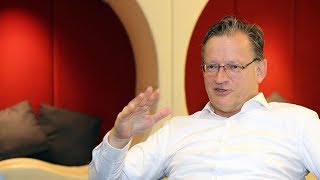 Design competitions boost projects, careers, and networking opportunities. The LafargeHolcim Awards seeks leading projects of professionals as well as bold ideas from the Next Generation that combine sustainable construction solutions with architectural excellence.
The 6th cycle of the international competition is open for entries until February 25, 2020. The Awards offer a total of USD 2 million in prize money and foreground projects and concepts from architecture, engineering, urban planning, materials and construction technology, and related fields. Enter your contribution to sustainable construction in the LafargeHolcim Awards – the world's most significant competition for sustainable design.