Article
World Water Week
World Water Week
Focusing on design solutions for climate change and water issues
To mark World Water Week 2020, we celebrate LafargeHolcim Awards Next Generation winners – with a focus on design solutions for climate change and water issues.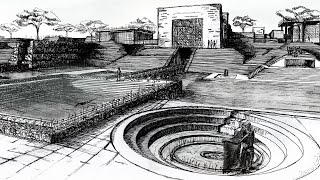 Sacred and Profane in India
"Sustainable infrastructure that honors the sacred role of water in patterns of ritual." – Vedhant Maharaj
Sacred and Profane in India by Vedhant Maharaj, Rebel Base Collective, South Africa located on the edge of the Ganga (Ganges) River in Varanasi imagines a new typology of water purification infrastructure that transcends mere utility. Technical requirements are combined with places for social gathering and cultural rituals, in a set of carefully designed architectural interventions at the threshold between river and land.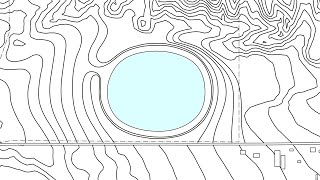 Cooling Roof in the USA
"The heart of sustainability is leveraging the latent potential of natural systems – such as water for cooling." – Georgina Baronian
Cooling Roof in California, USA by Georgina Baronian, Princeton University explores a prototype for an evaporative roof that uses radiant cooling. The research investigates how to cool large-scale (big box) structures using water on the roof as a thermal insulator and solar reflector.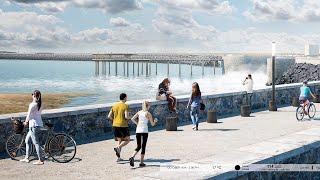 Territorial Figure in Argentina
"Harnessing tidal power as a solution to Argentina's electricity shortage." – Stefano Romagnoli
Territorial Figure in Argentina by Stefano Romagnoli, Juan Cruz Serafini & Tomás Pont, Universidad Nacional de Córdoba proposes an infrastructure for the use of tidal energy in Río Gallegos estuary at Punta Loyola in Argentina. It merges infrastructure, landscape, and architecture in a magnificent natural setting.
Territorial Figure in Argentina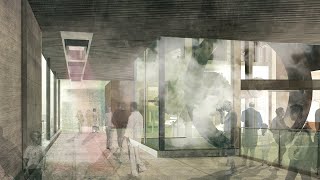 Machinarium in South Africa
"Creating circular flows that include water is a key to sustainable architecture." – Heidi Boulanger
Machinarium in South Africa by Heidi Boulanger, University of Pretoria redefines understandings of industry, proposing a new system of resource exchange between specific production processes. The design explores synergies between a textile manufacturing facility, agricultural fields, and a sewage treatment plant to create a "Machinarium" of mutually interrelated and sustainable systems.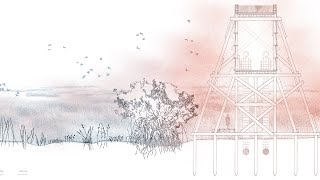 De-Salination in Ireland

"The impact of water on sustainability is about considering the context of each project individually." – András Dankházi
De-Salination in Ireland by András Dankházi, University College Dublin focusses on symbiotic water supply and landscape regeneration. The project reuses the warmed saltwater output from power plants in a mixed-use infrastructure for low-cost desalination to supply water to Dublin's growing population.
Last Updated: August 27, 2020