A special issue of leading contemporary architecture magazine 'A'A' L'Architecture d'Aujourd'hui features Selected Projects/Morceaux Choisis from the winners of the 4th International Holcim Awards competition for sustainable construction projects and visions. The examples show how attitudes towards sustainability have transformed and were selected and appraised by the Executive Editor and publisher of 'A'A', Antoine Vernholes, and architecture and design critic for the Financial Times, Edwin Heathcote. The Holcim Awards prize-winning projects show the importance of using sophisticated approaches that address environmental performance but also further progress regarding enhanced social, financial and aesthetic outcomes.
The magazine highlights the responsiveness of the competition to promote solutions to the contemporary challenges such as rapid urbanization at the edges between wealth and poverty, alongside robust projects in the context of slower economic growth. This multi-faceted view of sustainability demands a new and more symbiotic conceptualization of building lifecycles, infrastructure, resource management, and the application of technology and techniques.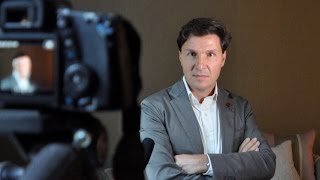 Video: Antoine Vernholes and Edwin Heathcote comment on their analysis of the Holcim Awards 2014 prize-winning entries: "I was glad to see that architects look beyond the design and straight into society and the economics of the way the world works," Heathcote explains.
The projects featured in the 'A'A' special issue include a selection of Holcim Awards (main), Acknowledgement, and "Next Generation" prize-winning projects to be realized in Bangladesh, Belgium, Brazil, Colombia, Ecuador, Ethiopia, Italy, Mauritania, Mexico, Nepal, Nigeria, Russia, Spain, Switzerland, Thailand, Turkey, and the USA. Following the five regional competitions in 2014, the 4th cycle will conclude with the Global Holcim Awards 2015 for which the top three projects from each region are automatically nominated.
'A'A' L'Architecture d'aujourd'hui has been instrumental in promoting the discourse and image of modern architecture since it was founded in 1930 and is one of the leading magazines of contemporary architecture. The journal examines movements of architectural thinking from a cross-disciplinary perspective, is published in French and English, and has an international readership of more than 75,000 per issue. It is read by leading architects, architecture critics, academics and is listed in Architectural Periodicals Index, Art Index, and Avery see:
'A'A' L'Architecture d'aujourd'hui
***
Product information
90 pages
53 Illustrations (colored)
A4+ format (230 x 290 mm, 325 gm)
Paperback
Languages: English & French
ISBN: 978-2-918832-38-6