Forum
5th Forum
5th Forum – "Infrastructure Space"
About The Event
Leading thinkers from architecture, civil engineering, urban planning, social science, business, and industry from 40 countries met in Detroit at the 5th International LafargeHolcim Forum on April 7-9, 2016. "Infrastructure Space" was the topic of the three-day symposium and examined how to deliver long-term infrastructure that is aligned with sustaining human habitat. The LafargeHolcim Foundation website now features video/audio recordings of all keynote addresses in addition to a rich gallery of images from the Forum.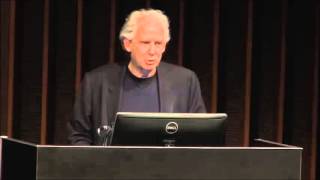 Examining sustainable toolsets for urban infrastructure
The Forum was attended by some 300 participants from all continents, and featured keynote addresses by internationally-renowned experts. Urbanism and regeneration advisor Ricky Burdett (video link, left), Professor at the London School of Economics & Political Science (LSE), United Kingdom confirmed the important role of infrastructure as a change agent for enabling more socially viable environments. "With the rise of the city, urban infrastructure is key to sustainability, and has the opportunity to make a profound impact", he said. Architect and global infrastructure researcher Keller Easterling, Professor at Yale University, USA developed a conceptual framework based on her research and publication Extrastatecraft. "Infrastructure space is an operating system for shaping the city – and highlights the art of design's relevance as a tool for addressing radical changes to the globalizing world", she said.
Detroit Free Press journalist and Pulitzer Prize winner Stephen Henderson, USA introduced conference attendees to the complexities of sustainability in the context of Detroit's urban core. "The abandonment and potential rebirth of one Detroit neighborhood can deepen our understanding of urban sustainability", he said.
African infrastructure and development expert Carlos Lopes, Executive Secretary of the United Nations Economic Commission for Africa (UNECA), Ethiopia provided a forecast for the development of infrastructure in Africa. "Contextualizing current market conditions and properly understanding risk will be an important contribution to the region's future", he said.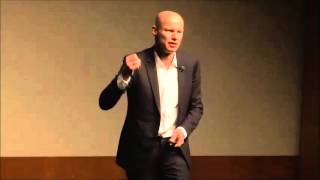 Ambassador for Water, Henk Ovink (pictured, left), Special Envoy for International Water Affairs, the Netherlands illustrated how the risk of water is best addressed at the metropolitan and regional scale. "Water, as the number one global risk, is at the heart of this uncertain future", he said.
Concurrent workshop groups led by contributions from more than 30 international experts advanced concepts for a sustainable built environment at four different scales: Absorbing contemporary technologies (Architectural scale), Expanding toolsets for urban infrastructure (Metropolitan scale), Recognizing politico-environmental ecologies (Territorial scale), and Exploring patterns of worldwide urbanization (Planetary scale). Full-day excursions intersecting with the theme of "Infrastructure Space" visited sites throughout Detroit and provided a local contextualization of global discussions.
Student exhibition for concepts of the next generation
The Forum also brought together participants of leading technical universities affiliated with the LafargeHolcim Foundation including post-graduate students who presented their concepts in an exhibition of tomorrow's "Infrastructure Space". The universities represented were: American University of Beirut, Lebanon; American University in Cairo, Egypt; Ecole Supérieure d'Architecture de Casablanca, Morocco; Massachusetts Institute of Technology, USA; Universidad Iberoamericana, Mexico; Universidade de São Paulo, Brazil; University of British Columbia, Canada; University of Melbourne, Australia; University of Michigan, USA; University of the Witwatersrand, South Africa; Swiss Federal Institute of Technology (ETH Zurich & EPFL Lausanne), Switzerland; and Tongji University and Tsinghua University, China.
The winners of the student poster competition Eduardo Pizarro (Brazil) (pictured, left), Nour Madi (Lebanon), Najib Abdellaoui (Morocco), Vedhant Maharaj (South Africa) and Rayan Mourad (Lebanon) were announced and received certificates during the concluding session of the Forum. Their projects and their authors encouraged debate and networking as conference attendees contemplated the approaches presented in the project gallery.
Academic publication released
Ruby Press Berlin released a publication inspired by the Forum, evaluating current architectural practices and models, and also introducing materials and methods to maximize the environmental, social, and economic performance of the built environment in the context of "Infrastructure Space". Twenty-five essays – by architects, engineers, urban theorists and policy-makers – address infrastructure as 'thing', 'networked system' and 'agency' respectively in three chapters, which are periodically interspersed by a visual atlas of examples, that playfully celebrate infrastructure through the lens of its spatial qualities. The publication can be ordered online.